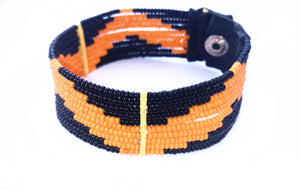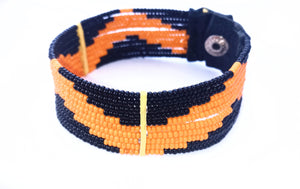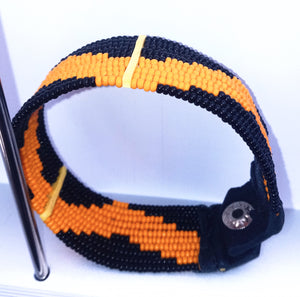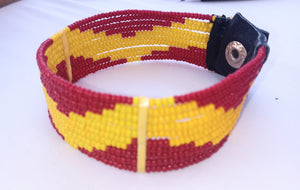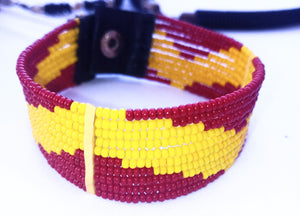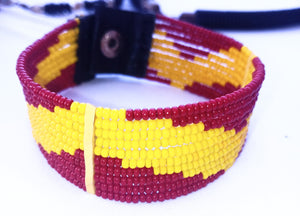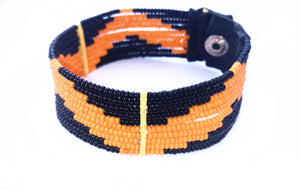 Maasai bracelets/bangles
Unique beaded Multicolored Maasai Bracelet/bangle
Condition: New, possibly of some recycled materials 
Materials: Beads; plastic; wire; leather; metal
Origin: Kenya, Africa 
Dimensions: approximately 2.25-2.5 inches interior diameter and about 7 to 7-3/4 inches circumference, width about 7/8 inch 
New Handmade African Maasai Beaded Bracelet
This bright bracelet are hand beaded by the Maasai women of Kenya. They are created from seed beads carefully woven on recycled wires and with pieces of old detergent bins as spacers. The amazing combination of colors and the cool texture are delightful wearable art. They fasten with a snap as shown. 
 You will receive this exact, one-of-a-kind, unique bracelet! Please note that we try as much as possible to show our bangles in the true to life colors. However, various browsers may show them slightly differently. 
These bracelets are formed by hand. Each will show special variations and idiosyncrasies which add to its warmth and character! Measurements are approximate and averages of this type of bangle.