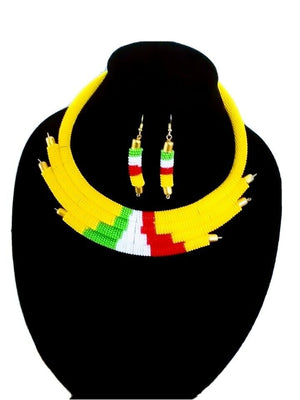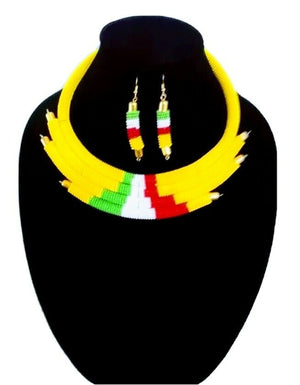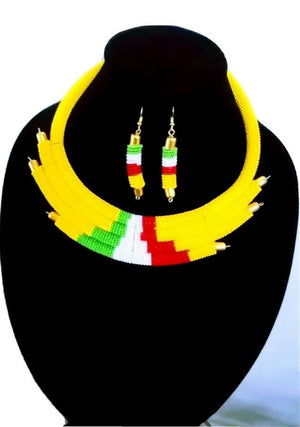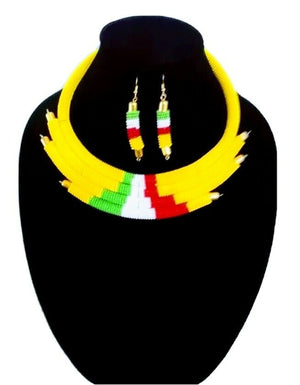 Karibu Handmade Beaded Necklace Set yellow Multicolored
African Handmade Beaded Necklace Set yellow Multicoloreds

JEWELRY TYPE : Necklaces
ETHNIC ORIGIN : African
FEATURES : Handcrafted
African Maasai Beaded Necklace Set | Multi color Necklace Earrings Set | African Jewelry | Tribal Necklace |  Rope| Gift for Her 
Approx 
Necklace 17" or 7" diameter
Earrings 2.5"
This bright beaded Maasai necklace with matching earrings set is handmade by rural Maasai women of Kenya. It is created from seed beads carefully wound around a flexible core. It closes with a hook and loop. The amazing combination of colors and the cool texture are delightful wearable art.  You receive THIS EXACT NECKLACE  
This beaded Maasai necklace is formed by hand. It will show special idiosyncracies which add to its warmth and character! Measurements are approximate and averages of this type of necklace set.