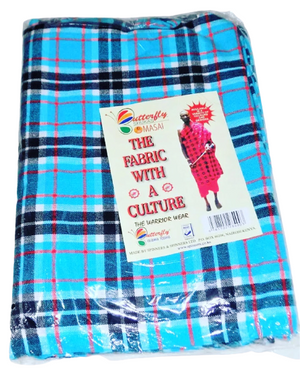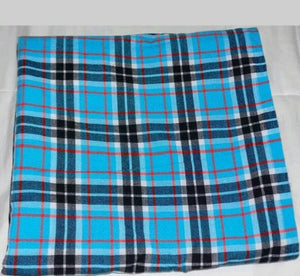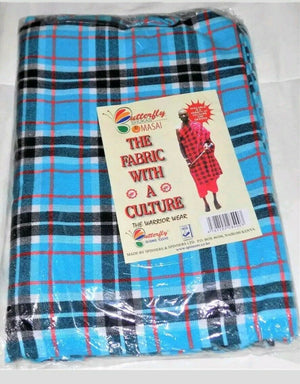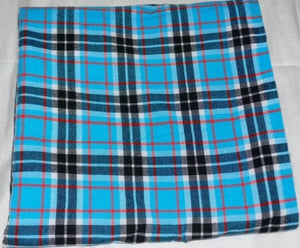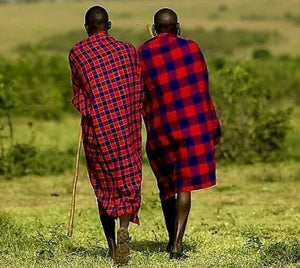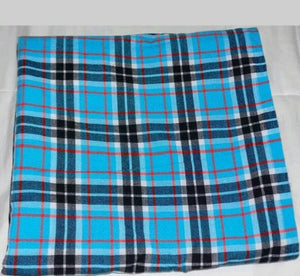 Maasai Shuka Blanket / Throw - African Wear Weather Unisex Picnic , Decoration
New With Tags


 Maasai Shuka Blanket / Throw - African Wear Weather Unisex Picnic , Decoration
 Dimensions
Length: 150 Centimeters ; Width: 200 Centimeters
 Material
Primary fiber: Acrylic
This beautiful Maasai Shuka Blanket is a popular African fabric - one of those unique garments that absolutely oozes African pride.

It is 100% Acrylic, with dimensions of approx. 150cm wide and 200cm long, 
This item can be used for various purposes such as beauty purposes, body wrapping, throw blanket, outdoor wear for camping or picnics, head scarfs and multiple other variations of usability.
Suitable for both hand washing and dry cleaning.
Comes in a variety of checkered colors + blended together in various patterns of blue.
Condition is New With Tags.
Shipped with USPS Priority Mail.